20, 100, 1000 Addition/Subtraction Worksheets #2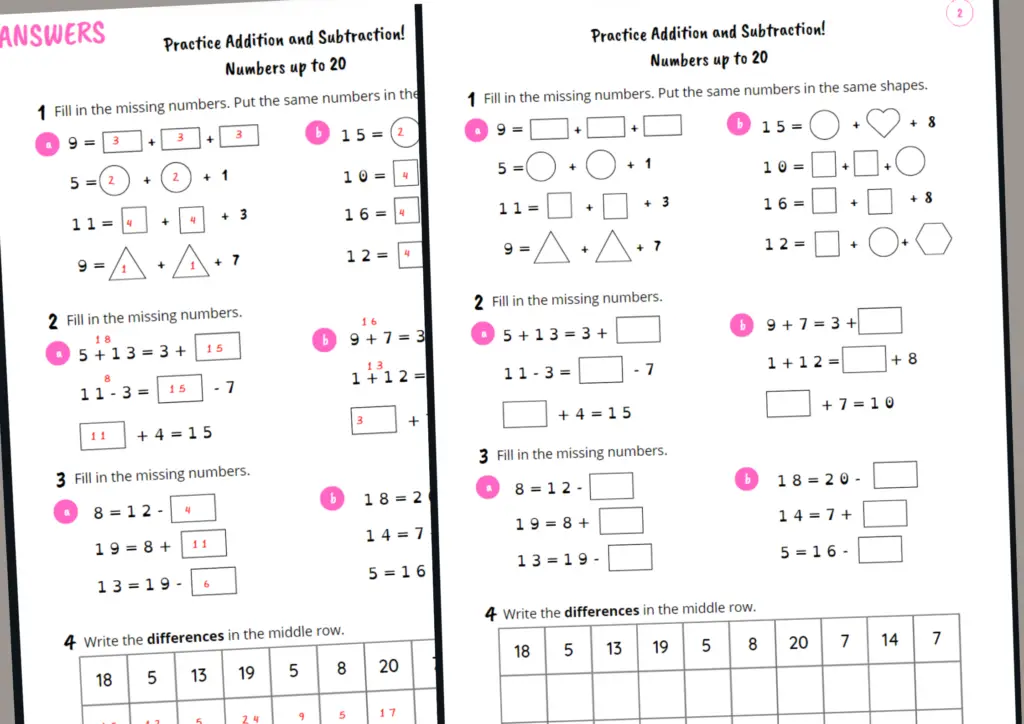 The first set of these worksheets worked well for what I intended. When I used them in class, there was some serious thinking about addition and subtraction relationships and number bonds. I have made another set as we know fluency doesn't come from one lesson! I haven't changed the format as the style of questions can be quite challenging, so I think it will give students a sense of progression when they do these questions with more ease, due to familiarity with what is required from them.
Answers included.
I hope this helps some of you out!