Punctuating Speech Worksheets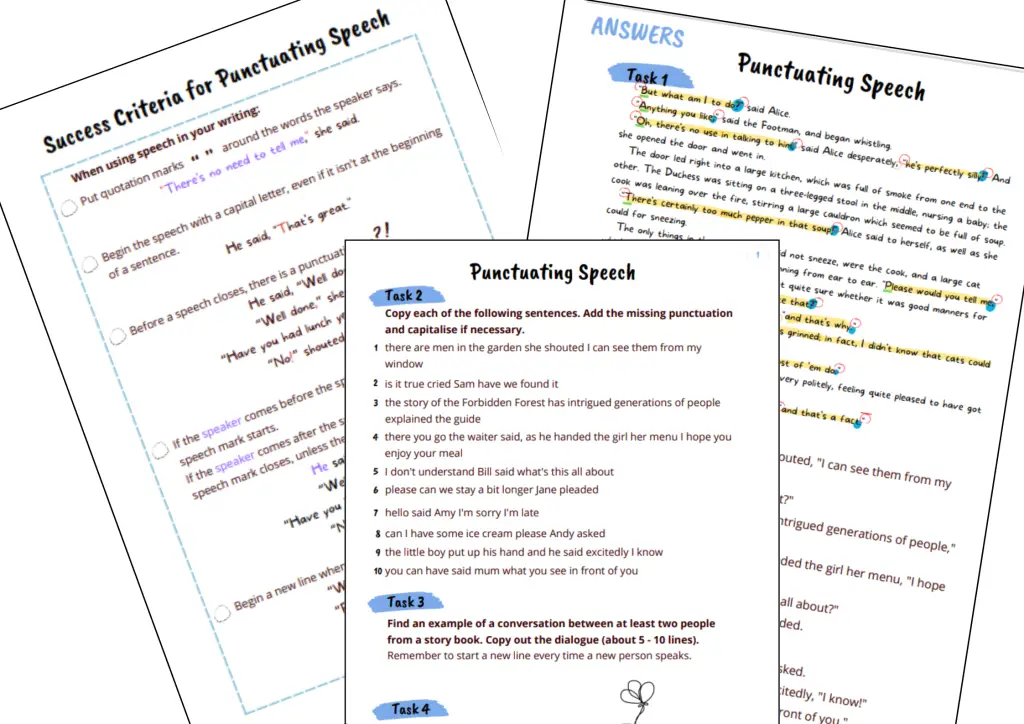 A punctuating speech marks Success Criteria that students can refer to, to make sure they have considered all of the rules when writing spoken words. Also included are a couple of worksheets with some activities to practice this skill. One can be used in in the lesson, and the second sheet can be given to the kids to do at home to reinforce the concept, or at a later date, as revision/ retrieval practice.
There is a lot to do on these worksheets, so take a task at a time and leave some for another day if needed.
I hope this helps some of you out!